Celebrating a year's worth of hard work with an epic holiday celebration is always a good idea.
For businesses in San Diego's metro area, there are several venues to host your holiday party that your colleagues and friends will talk about for years to come. Here at BRICK, we are one of these unique San Diego venues — and know all about how to host the perfect holiday party.
If you've been tasked with throwing a corporate holiday party this year and are looking for some fresh and entertaining ideas, look no further!
From unique event spaces to lively experiences, here are seven fun holiday party ideas in San Diego to bring the company together and get everyone in the holiday spirit.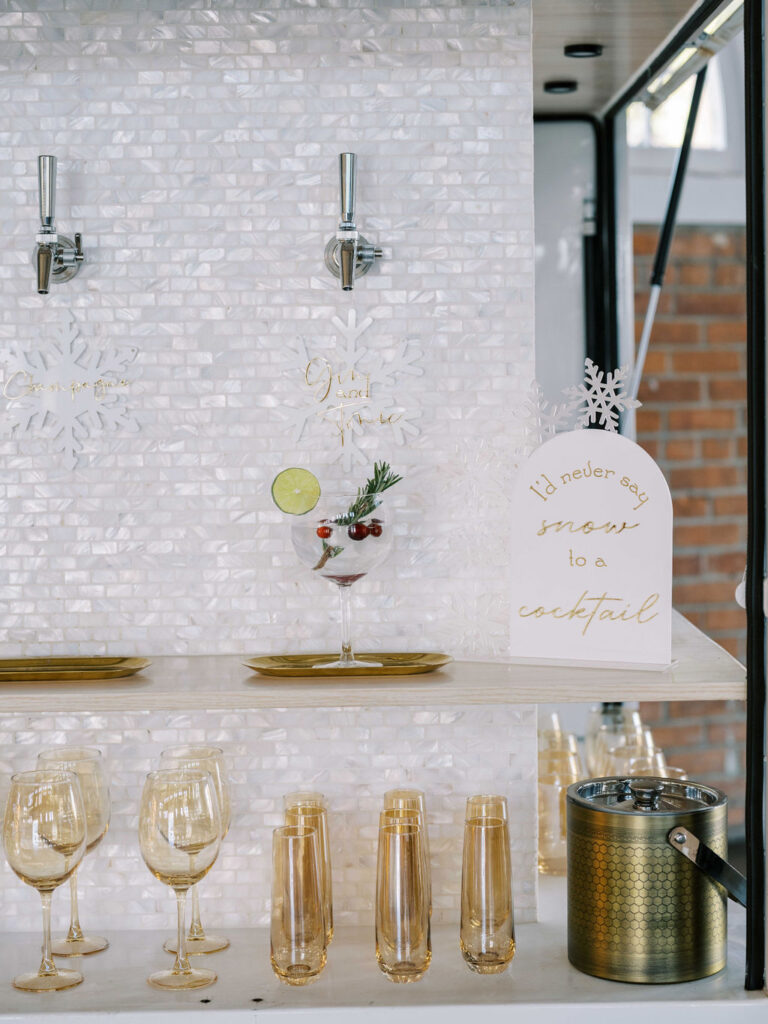 1. Host a Unique Holiday Celebration At BRICK
Whether you have a theme in mind already or need some direction, BRICK is a versatile space complete with a team of event experts. With nearly ten years of experience as a party venue in San Diego, we know a thing or two about what both hosts and attendees are looking for!
Consistently named as one of the best San Diego venues to host a holiday party, BRICK can accommodate up to 220 guests for a seated event, and even more for a cocktail party. BRICK is conveniently located in Liberty Station, the perfect urban party backdrop with plenty of complimentary parking.
Here are a few advantages of throwing a holiday party at BRICK:
Event Planning and Execution. Let our team of event planning experts cater to you, including finding the best vendors to bring your theme to life, and ensuring every detail is covered.
Indoor and Outdoor Space. Nothing will put everyone in the holiday mood like enjoying the beautiful weather during an outdoor party on BRICK's West Lawn. Or, maybe a food and wine pairing event indoors sounds like a better fit for your crew. Either way – we've got you covered! Our flexible space can accommodate just about any layout and type of event.
Services and Amenities. We're more than an event venue. BRICK offers in-house beverage service (holly jolly cocktails, anyone?), and the flexibility to use the remaining vendors of your choice. Give your guests memories to take home with our open-air photo booth, utilize our projector and screen to show a presentation of this year's accomplishments, and more. Take a look at our full list of amenities.
There's no shortage of San Diego holiday party venues, but we are confident that BRICK can help you get the party started!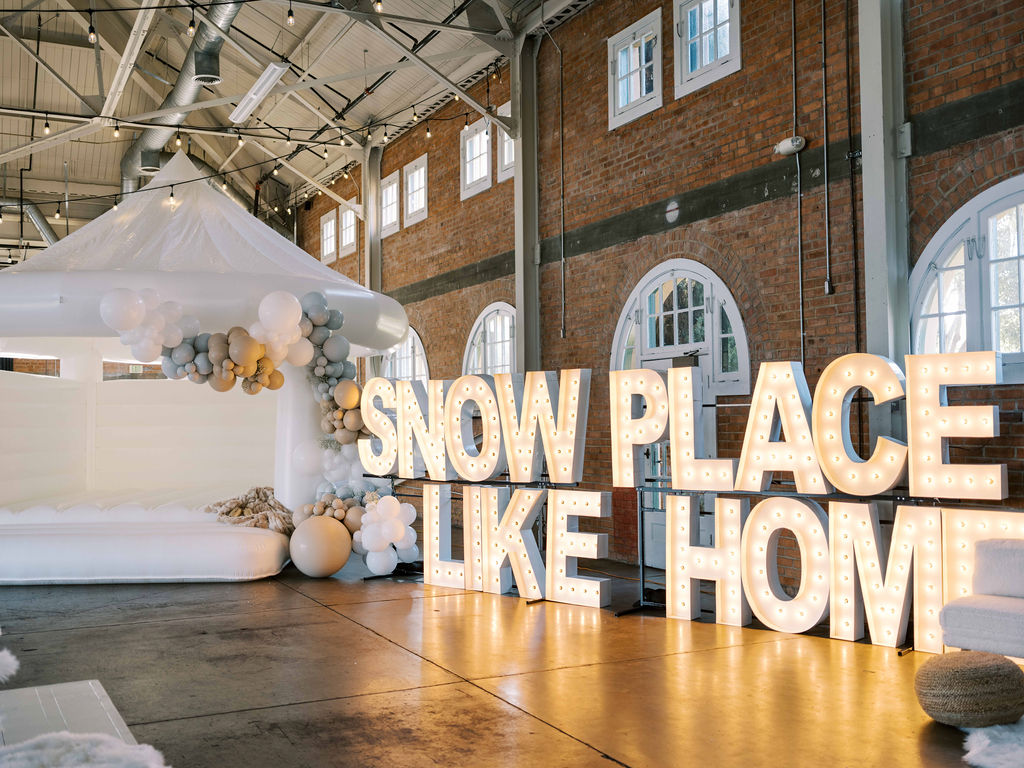 2. Get Cozy In Front of a Beach Bonfire at Hotel del Coronado
Nothing says 'we live in San Diego,' like hosting a beachfront holiday gathering. Located across the bay, this iconic beachfront hotel offers beautiful views and a variety of event spaces.
Your options for hosting events at Hotel del Coronado include:
Bonfires or movies right on the beach. Take advantage of the gorgeous setting and celebrate oceanside. Order dinner, s'mores, and drinks right to the sand and relax the night away. The only downside of this plan is that wind or rain could put a damper on your event.
Book a day party or formal nighttime gathering at one of their onsite restaurants.
Keep things more traditional with a private party for a day party or formal nighttime gathering in a larger room.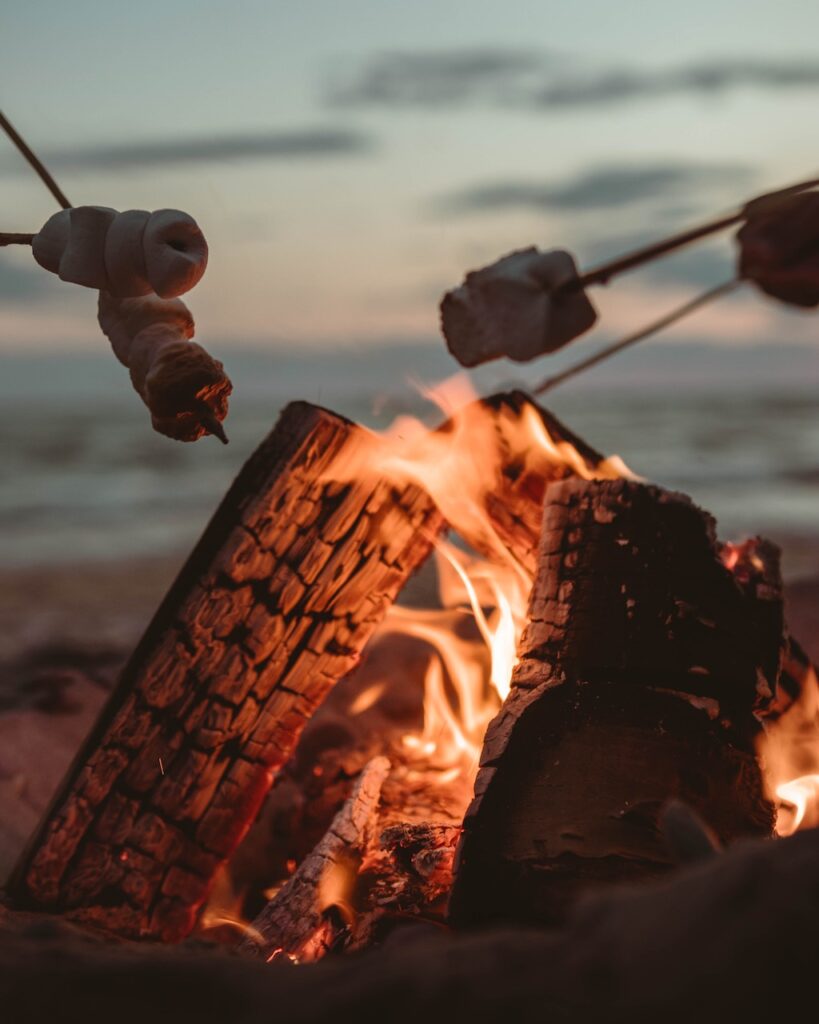 If you're looking to provide your colleagues with a luxurious experience this holiday season, Hotel del Coronado is one of San Diego's best holiday party venues.
With both outdoor and indoor event-ready spaces, the hotel is an ideal location to celebrate the season.
3. Celebrate History Aboard the USS Midway
For a memorable company experience, host a truly unique San Diego holiday celebration on this historic aircraft carrier! Take your event at the USS Midway Museum to the next level and allow your guests to climb aboard the cockpit, experience flight simulators, admire a fireworks display, and so much more.
With 360-degree panoramic views and a convenient location to downtown San Diego, the museum offers multiple spaces and tons of conversation starters! Choose from a list of exclusive caterers, and be sure to work with a photographer to capture all of the memories that will be created during this exceptional celebration.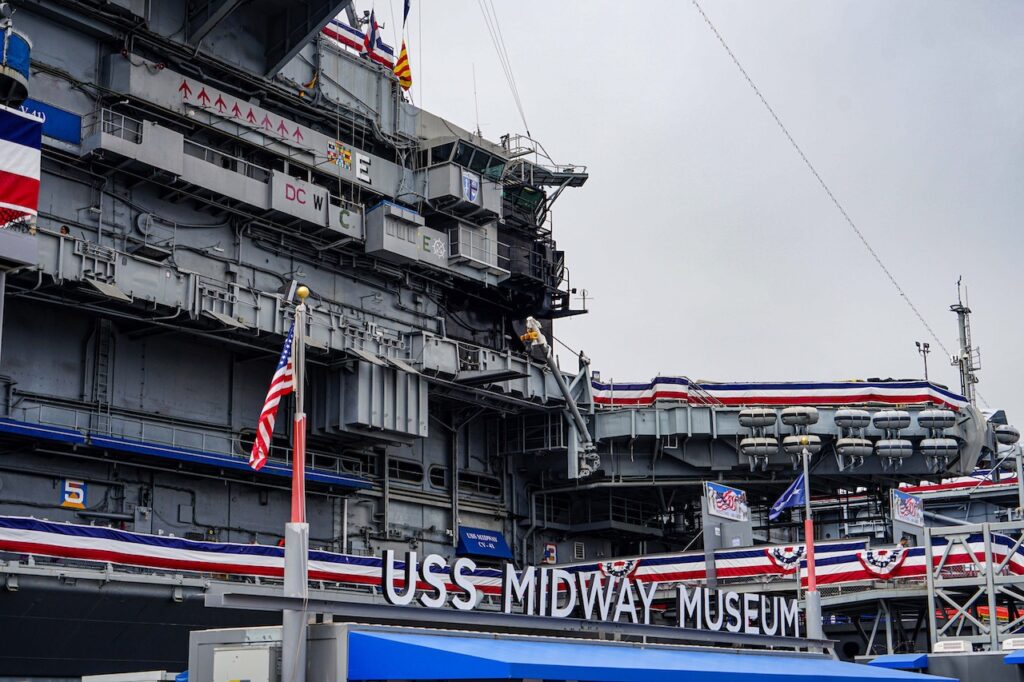 4. San Diego Brewery Hop
Organize private transportation to take your team on a tour of local breweries.
This unique holiday bash will get your team excited to taste local brews, and learn about the craft brewing process. Popular locations include Ballast Point Brewing Company and Stone Brewing.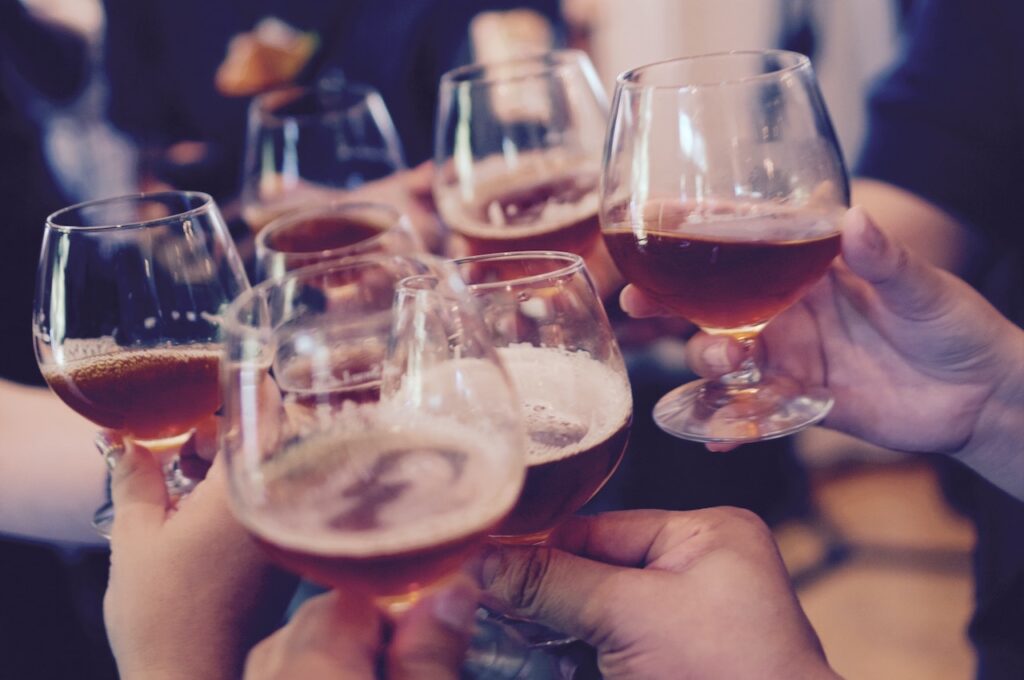 Follow the brewery hop with tacos, and provide everyone with a reimbursement code for their ride share home!
5. Give Back With A Volunteer Day
Give back to the community and bond with your team by organizing a holiday-themed volunteer day.
Partner with a local non-profit such as the San Diego Food Bank or the San Diego Humane Society for a day of giving back.
No matter what organization you choose, your team will be proud of themselves and your company for providing this community service.
6. Winter Wonderland Karaoke Bash
Bring "winter" to San Diego by hosting your company holiday event at a karaoke bar, or flexible event venue.
Of course, we can help you find the perfect space (nudge nudge) to transform into a snow globe with snowy decorations, twinkle lights, and even a mantle to hang stockings for each team member!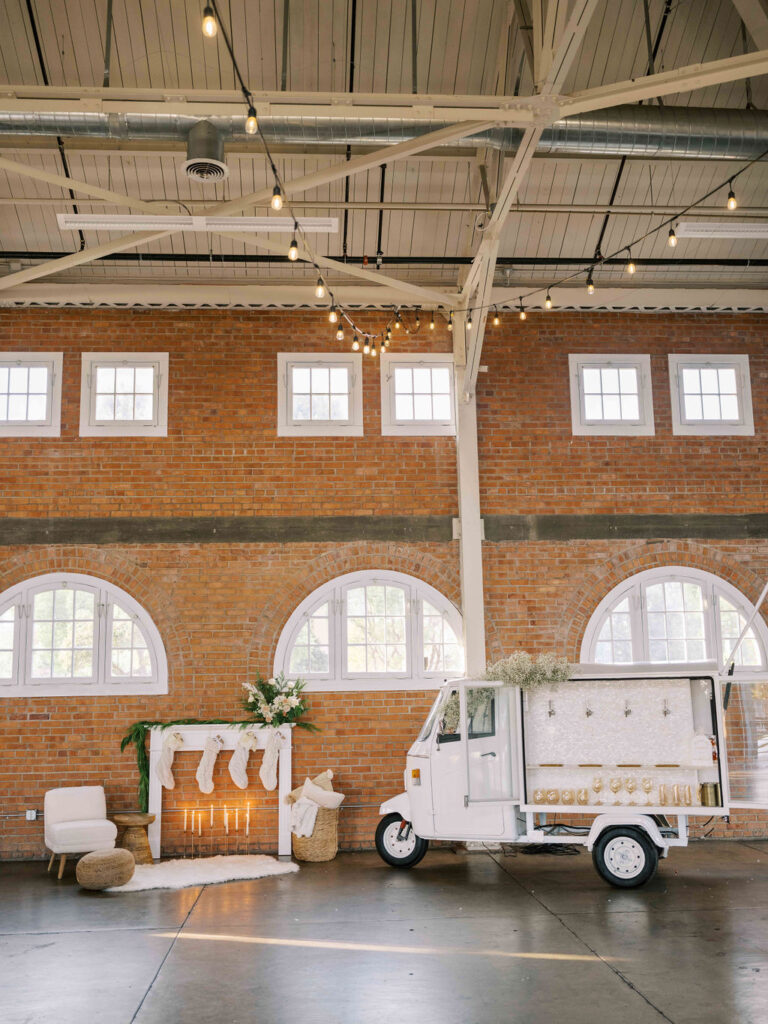 First, get the party started with a DJ and signature cocktails, and then let your colleagues take over the tunes! Create a playlist of holiday classics to keep with the theme, and give prizes to the best vocalists! Your team will enjoy the creative spin on the annual holiday celebration, and laugh about the performances for years to come.
7. Holiday Scavenger Hunt
Plan a scavenger hung around San Diego's most iconic landmarks. Split your team into groups, and provide them with a list of clues to find epic prizes.
Get creative with what they'll find – whether it's a six-pack of local beer, or certificates for an extra day of PTO during the holiday season.
At the end of the hunt, send out a last "clue" via text message for everyone to meet at Chef Richard Blais' high-end restaurant, Juniper and Ivy, for a celebratory dinner.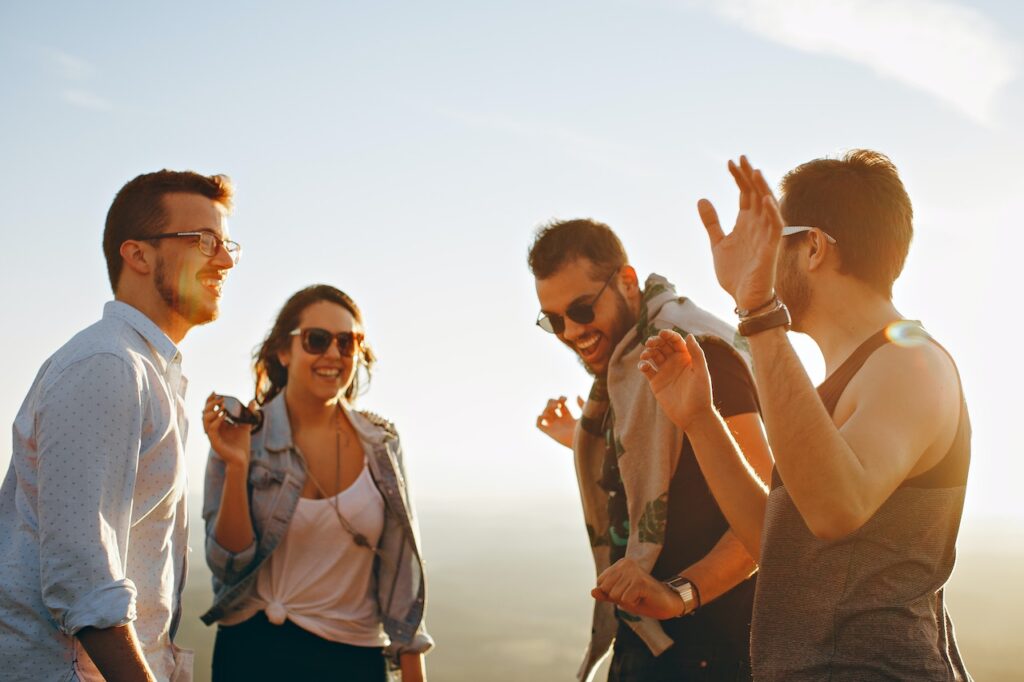 Book Your Holiday Celebration in San Diego
With endless options for your company holiday party in San Diego, BRICK is a versatile event venue able to be transformed into any theme or design that fits your company.
Contact our team today to learn why BRICK is the holiday party venue in San Diego to book for your next holiday celebration.