Stories like Rica and Niko's are the ones that really make you believe in fate.
Growing up in the same small town on the beautiful island of Guam and both loving to travel, it seems now that Rica & Niko were destined to be together — but they didn't know it until later in life.
Niko was always fond of Rica in high school, but being a few years older, Rica had no idea who Niko was until they met years later in Chicago.
From then on, the two were inseparable.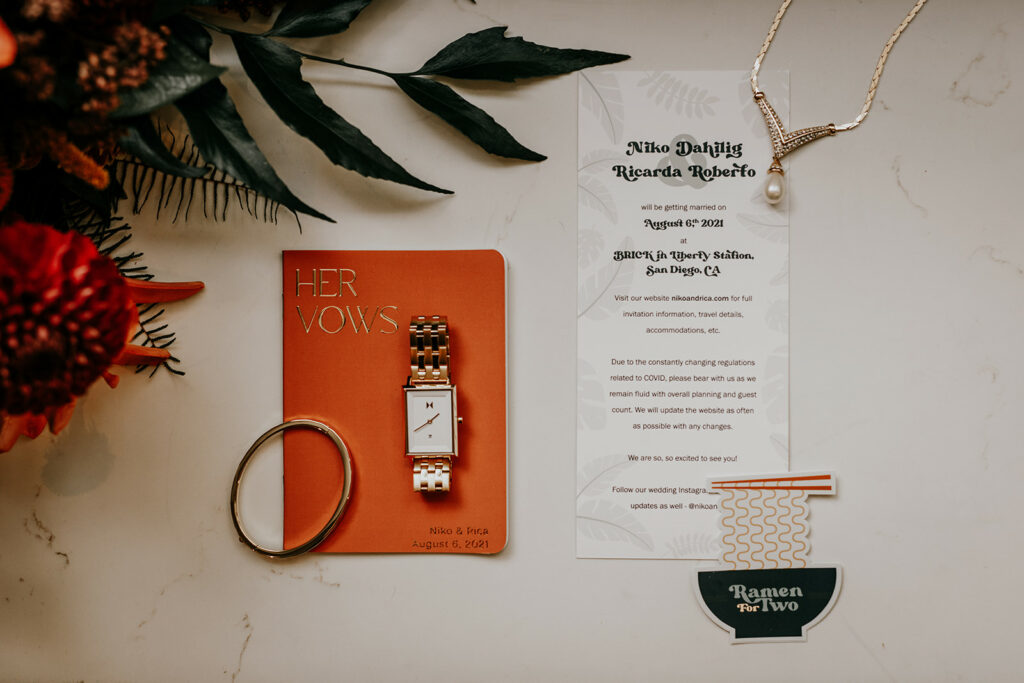 Fast forward to their wedding day, Rica & Niko knew they wanted to incorporate special touches that make them who they are, both individually and as a couple.
Niko is a graphic designer and was able to create special accents throughout the space that highlighted their life and love for one another.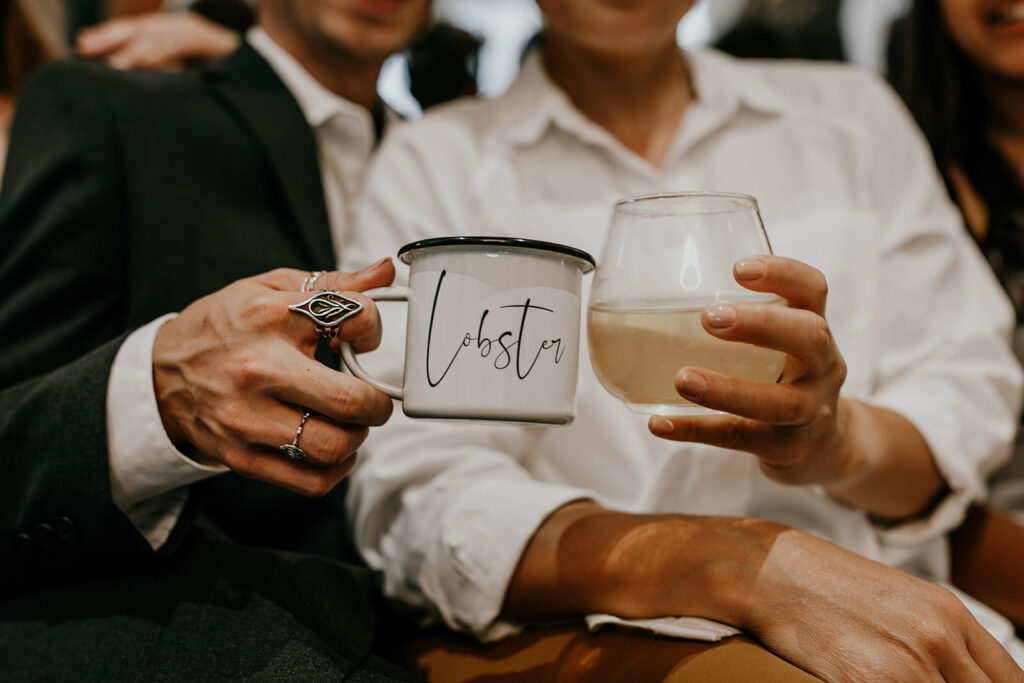 Not only did he create many of their decor pieces, but he also designed their wedding website and an Instagram account dedicated to the wedding, featuring a behind-the-scenes countdown to get guests excited for their special day!
Niko also designed their favors: Custom magnets, each with an image of something that represented their life together.
One magnet showed their dog, Tyrion, who played a big role in both their ceremony and reception. Others were of airplanes that hinted their love for travel and of ramen noodle bowls which highlighted their favorite food to share.
To pay homage to the island they grew up in, each guest also received Guam Chamorro Chip Cookies!
The remaining decor showcased their love for travel. Guest tables were named after their favorite locations they had traveled to together, along with photos of the couple on the trip as their table numbers. It seems pretty fitting that they chose a venue where you can watch the planes fly overhead!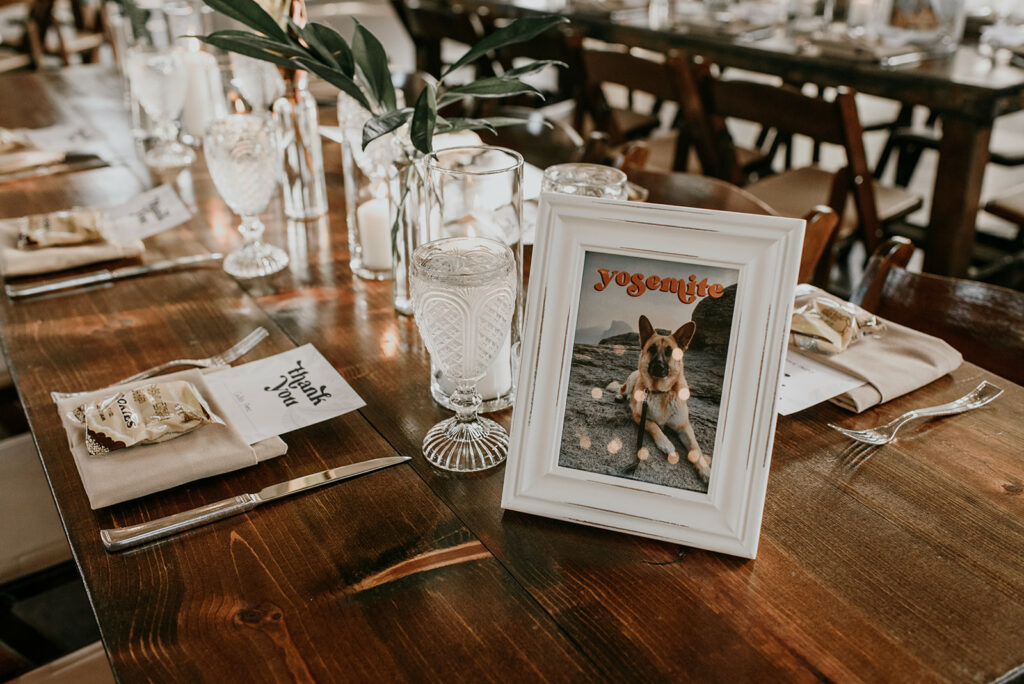 Instead of a traditional guest book, R & N opted to have their guests sign a globe that they now display in their home.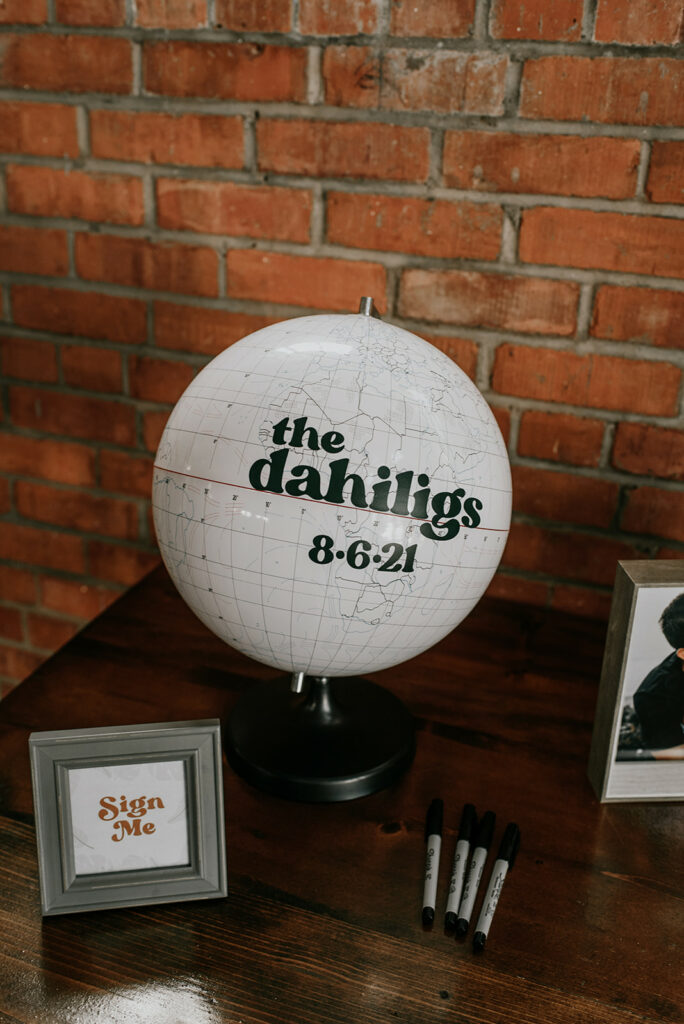 Florist MR Floral filled the room with beautiful tropical arrangements, including large displays of greenery, palm leaves, and sunset colored blooms.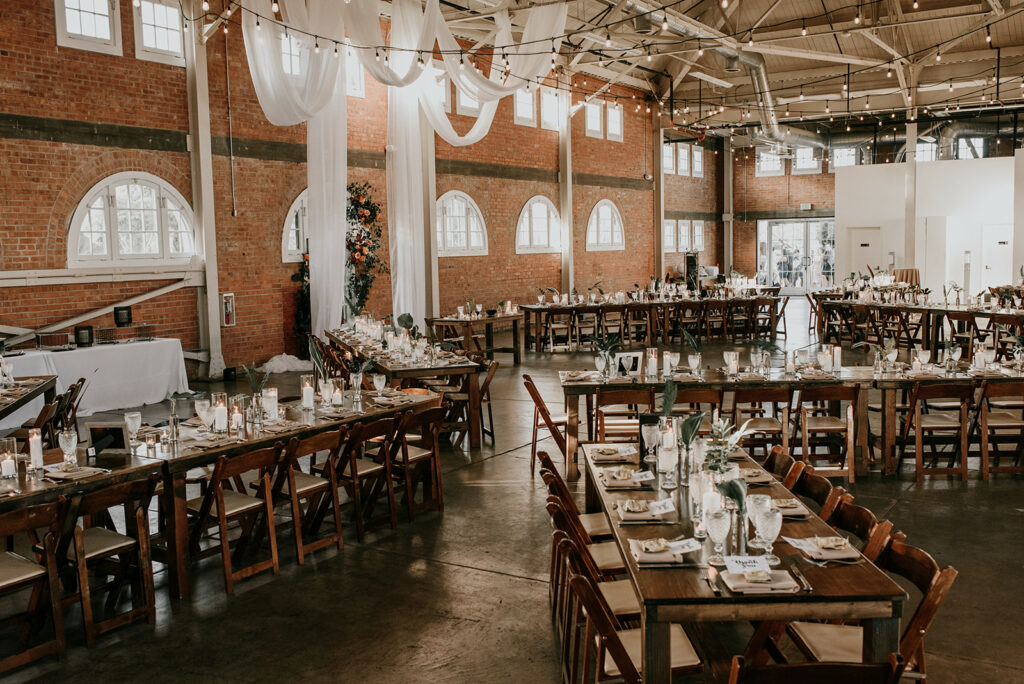 While guests were able to enjoy amazing cuisine from Toast Catering, it was important to R & N to share their favorite dish that inspired their wedding hashtag, #RamenFor2.
Rica & Niko played by their own rules by bringing in their own bowls, chopsticks, and ordering ramen from a favorite local restaurant, just for the two of them!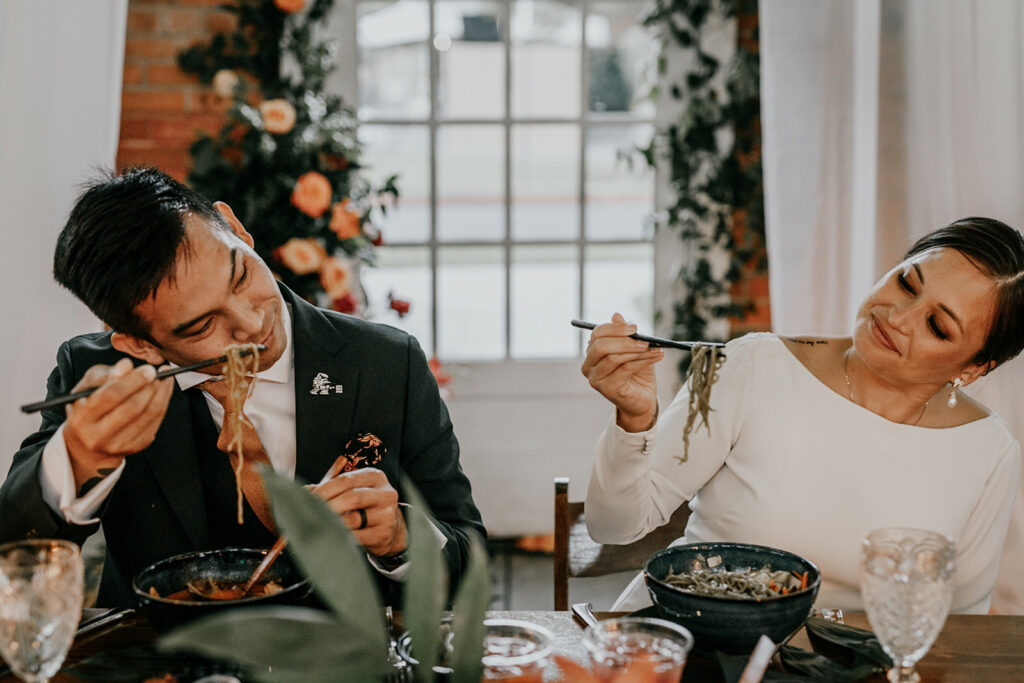 For dessert, everyone enjoyed sweet treats from Jenny Wenny Cakes, and Nothing Bundt Cakes.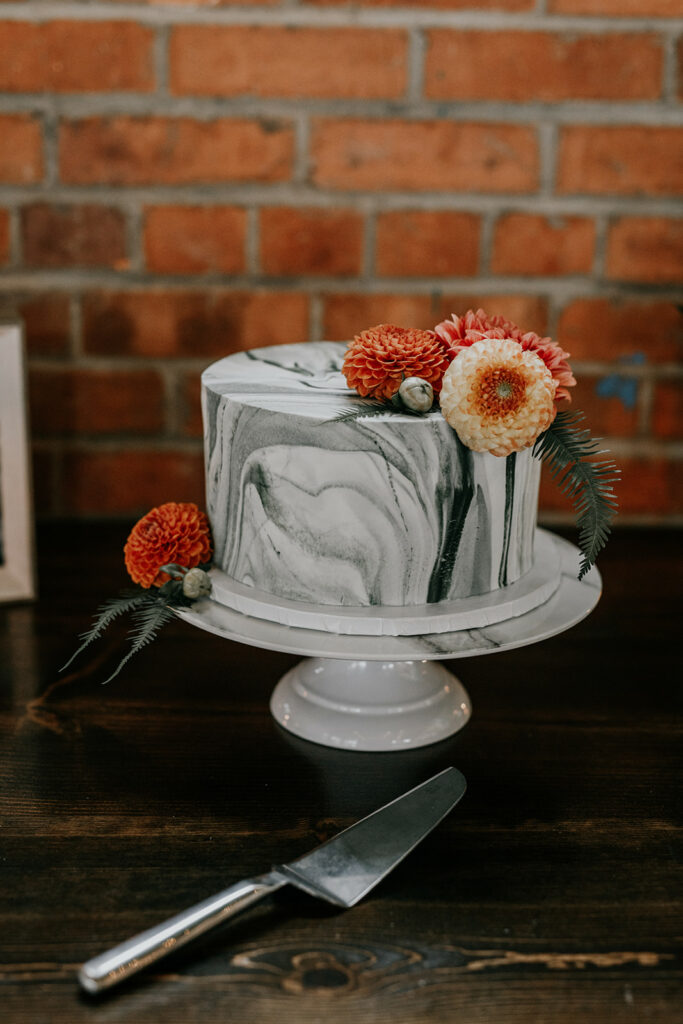 After dessert, the dance floor opened, and so did the Can Ham photo booth bus! Guests were entertained all night long, and everyone was able to capture memories and dance the night away with the newlyweds!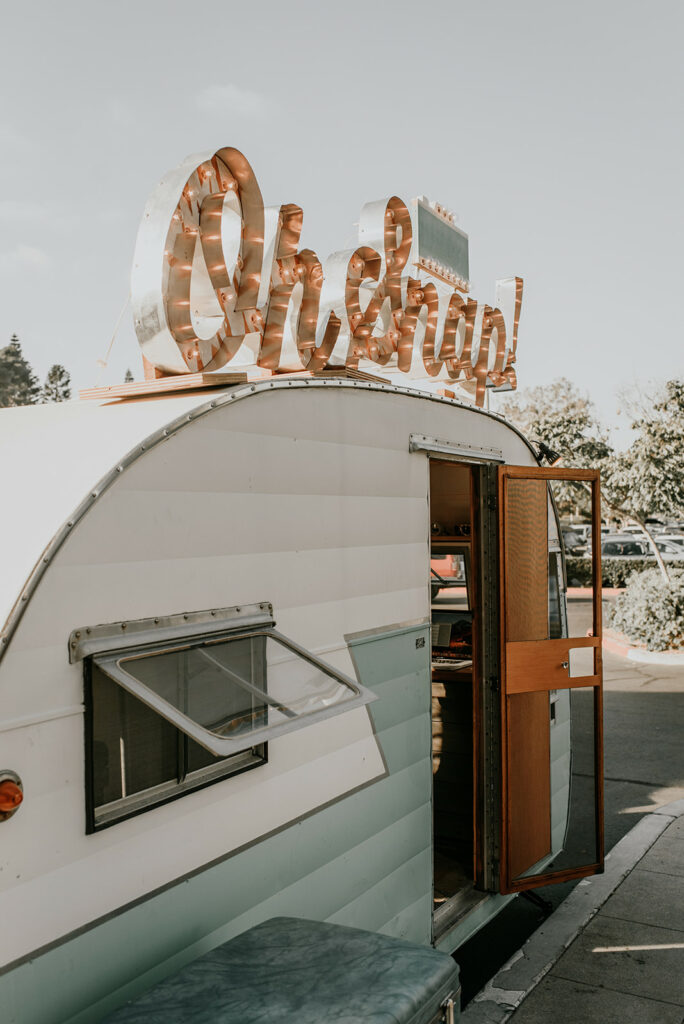 Overall, their wedding became the perfect destination for loved ones to see what makes their love and life so special.
Guest Count: 135
Vendors:
Venue + Planning + Beverage: BRICK / 828 Planning
Florals: MR Floral
Rentals: Cedar & Pine Rentals
Specialty Rentals + Calligraphy: Lyanne's Touch
Photographer + Videographer: Astray
Catering: Toast Catering
Photo Booth: Can Ham Photo Booth
Music: DJ Big Willie Style
Desserts: Jenny Wenny Cakes