When it comes to searching for a venue for your wedding day in San Diego, there is no shortage of incredible options.
Whether you're looking for one space for both your ceremony and reception, or a reception-only venue, your guests will be thrilled to attend a Southern California wedding no matter the location!
As you begin your venue search, be sure to look at each venue's Instagram account to see photos from real weddings and events within their space. This will help you get a feel of how the venue is typically utilized, and if it's the right fit for your special day.
Here are seven unique venues for your San Diego wedding.
Japanese Friendship Garden
Tucked away in Balboa Park, the Japanese Friendship Garden is full of tranquil elegance, peaceful waterfalls, beautiful floral designs, and Koi ponds — incredible natural decor! If you're looking for a naturally beautiful outdoor ceremony site, this greenery and floral-filled venue is a great option.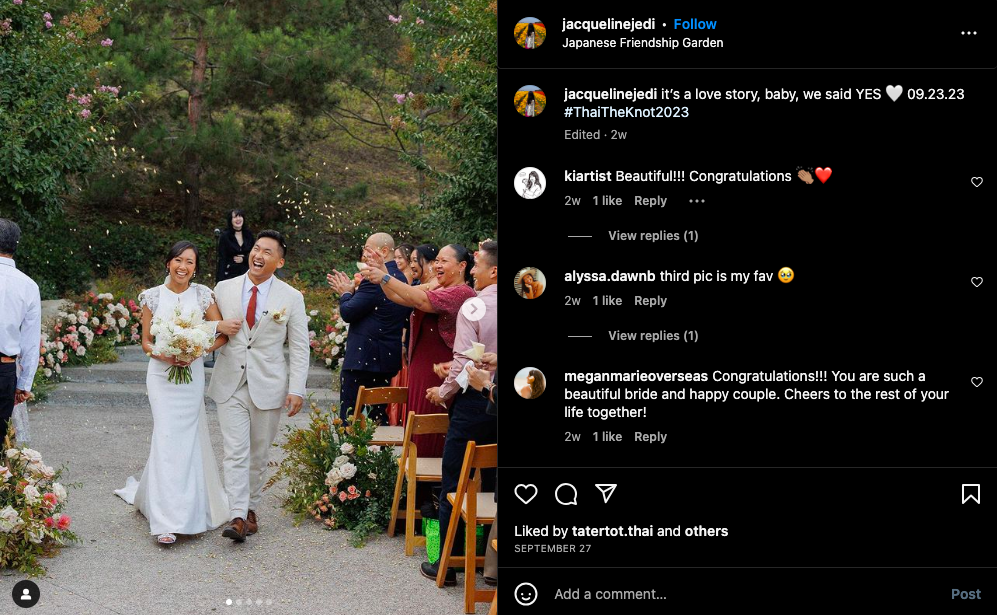 BRICK
BRICK's is located in San Diego's Liberty Station, formally the Naval Training Center. Our modern industrial space features red brick walls, vaulted ceilings, tons of natural light, exposed beams and string lights. These elements come together to create a blank canvas backdrop, perfect for any color palette or vibe.
Offering both indoor and outdoor space, BRICK is ideal for the bride and groom who want their guests to experience Southern California's beautiful weather.
Need help with wedding ideas? Whether you prefer a minimalist look, a glam vibe, rustic touches, or anything in between, BRICK's one-of-a-kind event space also offers wedding planning to help you tie it all together. That means we can help you find a DJ and all those other punch-list items! 
Last but certainly not least, BRICK Beverage will take care of all your bar needs from signature cocktails during cocktail hour, to making sure everyone is ready to hit the dance floor later on! (We also have an open vendor policy!)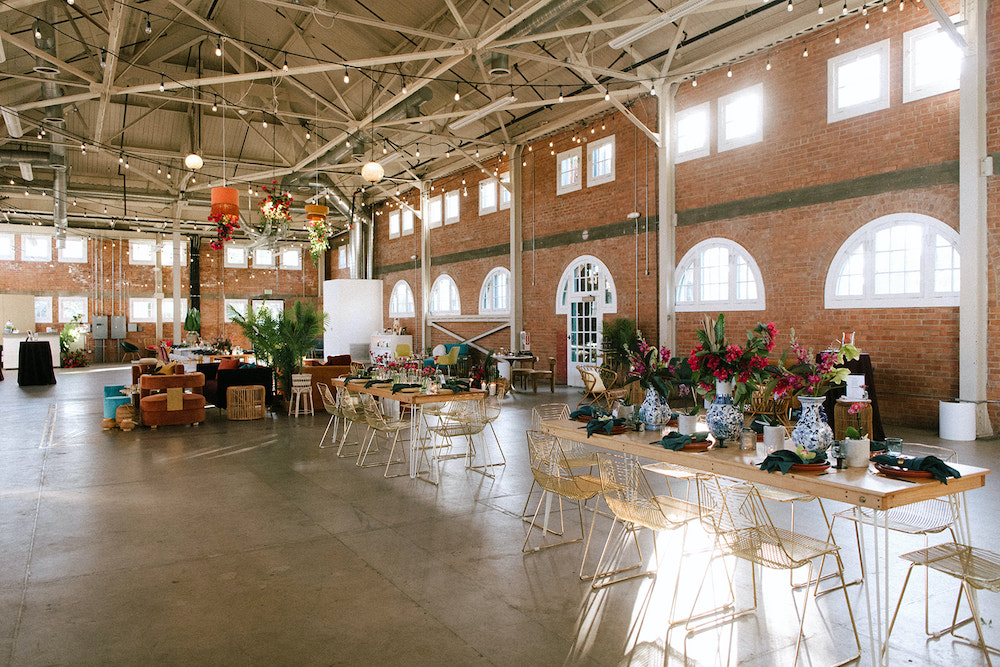 San Diego Mission Bay Resort and Spa
Dreaming of a beautiful beach wedding? San Diego Mission Bay Resort has you covered. This traditional wedding setting features white sand beaches, large tropical palm trees, and so much more.
If an outdoor wedding in San Diego is a must for you, this is a great location.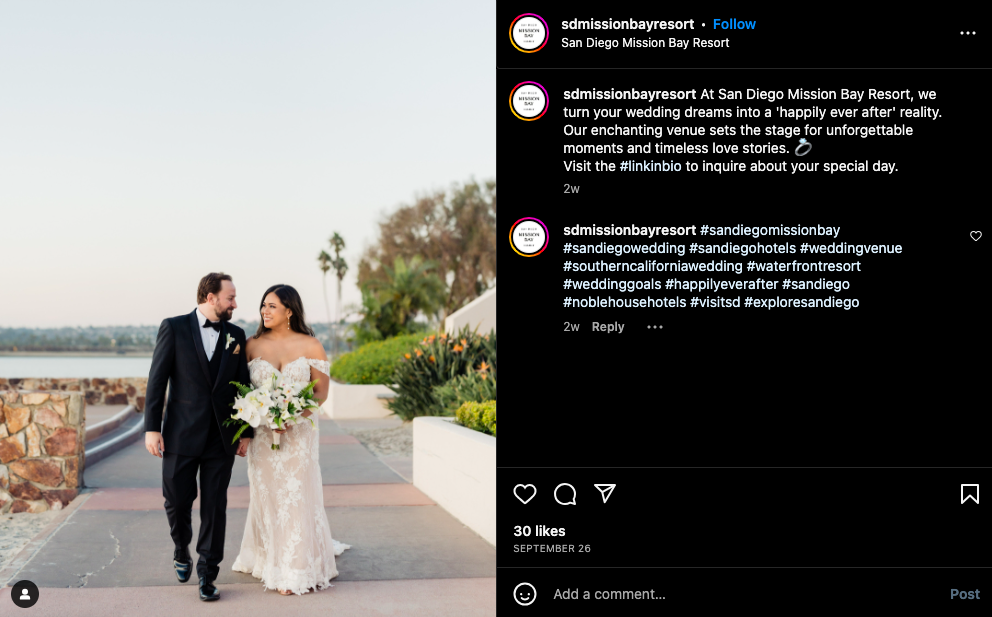 L'Auberge Del Mar
The views of San Diego don't get much better than this! L'Auberge Del Mar's rooftop patio offers beautiful views for your chic wedding celebration — and the perfect location to show off that beautiful wedding dress.
Get pampered in their luxurious spa for a bridal shower or before the wedding, and enjoy the peaceful setting while they take care of everything you need.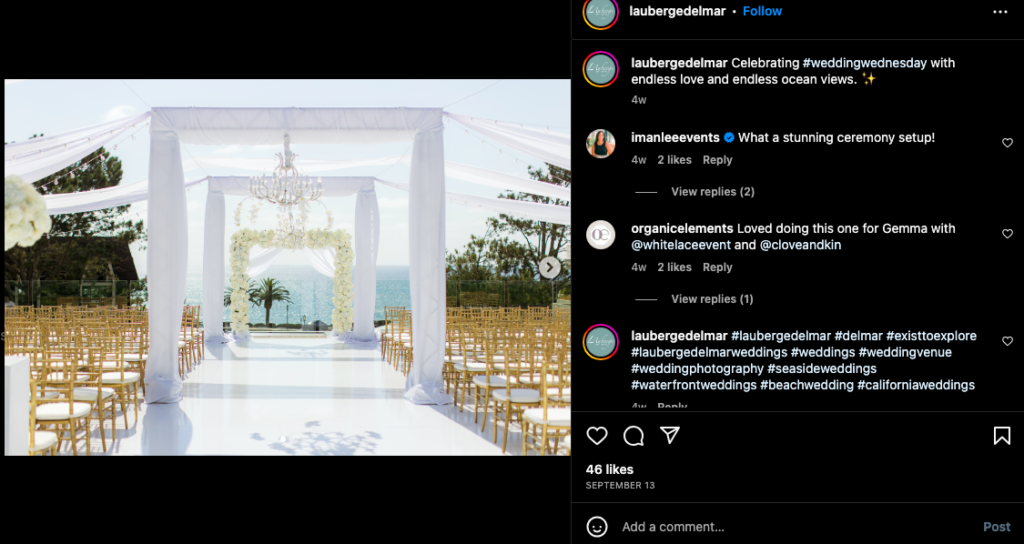 City Cruises – San Diego
Overlook the city's iconic skyline on one of City Cruise's eight beautiful yachts. These floating venues are great for an elopement, intimate wedding, or larger wedding, and offer chef-prepared menus and a full bar.
Sail past the Coronado Bay Bridge and enjoy views of downtown San Diego during your reception.
Flora
Flora's botanical vibes include a lush living wall, garden chandeliers, and over 130 live plants. Get creative at this florals focused venue and make your dream wedding come true.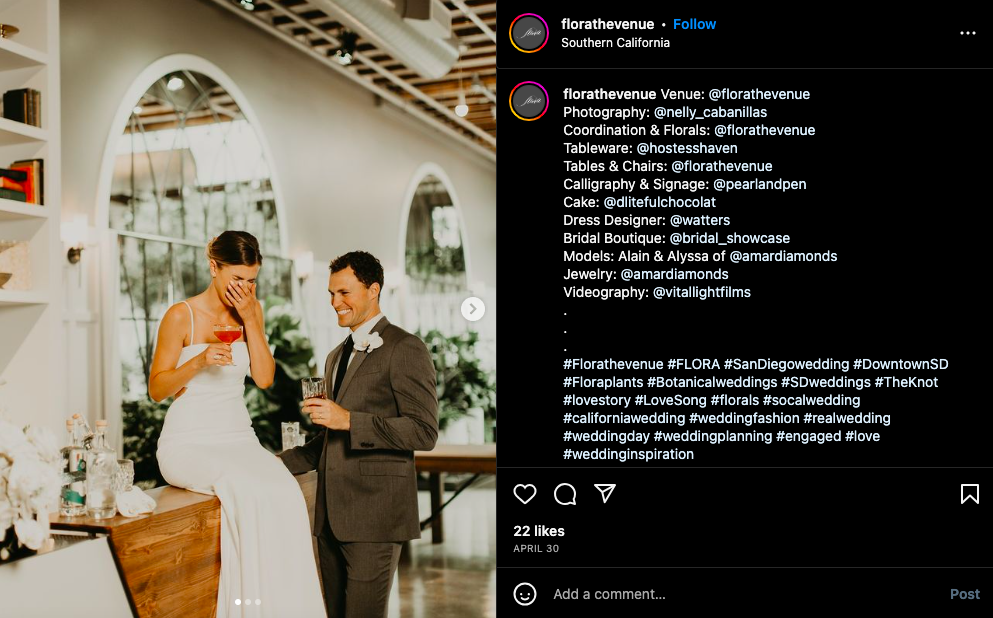 Horton Grand Hotel
This 1887 building is tucked into San Diego's Gaslamp Quarter. Say your vows in the old world romantic courtyard, and enjoy every minute at this historic wedding venue.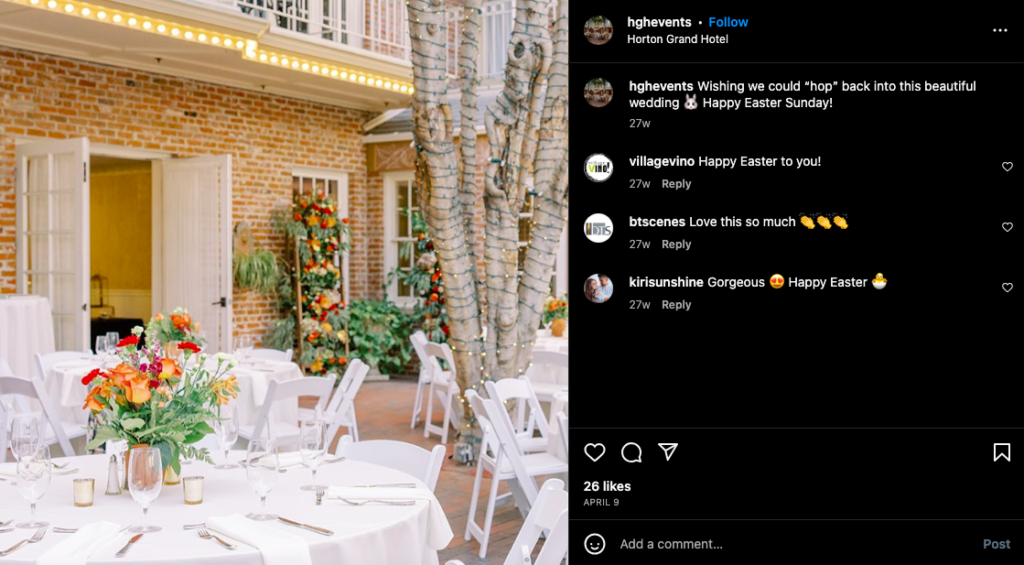 Plan Your Wedding at BRICK
Southern California is a beautiful area to get married, and the venue options are endless. Get in touch with BRICK's dedicated team today to learn more about how BRICK Planning can create the wedding of your dreams.